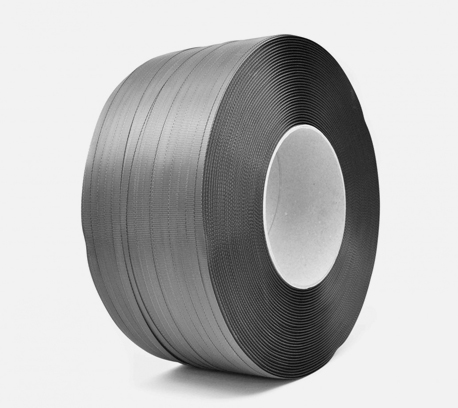 PP Strapping for Reinforced Packaging
When you need to secure your products on the pallet, protect items from damage during shipping or to bundle a number of products together, (polypropylene) PP strapping materials are the first choice. From strapping a lighter cargo or heavy loads, PP strapping is built to demonstrate reliable and long-standing performance under tough conditions.
At Pinnacle Packaging Industries, LLC, all of our products adhere to the highest quality standards and are available in a wide range of sizes. We provide polypropylene strapping products that are versatile, durable and are a cost-effective choice to meet the needs of high-speed shipping and storage businesses where efficiency and safety are the top priorities. If you are searching for quality polypropylene strapping solution, you have come to the right place.
Strapping Solutions for Different Needs
Not sure which strapping material is right for your application? Get the advice from our experts!
As a leading supplier of packaging and strapping solutions, Pinnacle Packaging Industries, LLC provides polyester and polypropylene strapping, metal wire buckles, and metal packing clips engineered specifically for your application needs. No matter what your strapping application may be, from small parcel to bundling and palletizing, we have a strapping solution exactly for your needs.
At Pinnacle Packaging Industries, LLC, we provide non-metallic plastic strapping for hand applications, semi-automatic strapping machines, automatic arch strapping machines, and fully automated strapping systems. All our PP straps feature smooth, and rounded edges. Thereby evading any possibility of injury while cutting and handling the material. The material used in the straps is recyclable, making them extremely easy to dispose of in an environmentally friendly, sustainable manner. Being a leading polypropylene strapping supplier, you can be assured that all our products are made as per the standards of shipping and storage industries across the world.
Ask For Quote
Get a free quote now!
Contact Us at :
Just fill out the below basic details and for sure we'll get back to you!
Our Range of Strapping Materials
PP Strap (Polypropylene Strap)
PET Strap (Polyester Strap)
PET Cord Strap
Metal Wire Buckles
Metal Packing Clips

Service and Flexibility

Free Shipping

30 Days Returns

24/7 Support
Get a Free Quote
Just fill out the below basic details and for sure we'll get back to you!
Here's what our client says

Jack
"I researched on the web and found Pinnacle Packaging LLC. They carried out many developments for my requirement and soon were able to match it. I decided to go ahead and placed my first order, wherein I procured good quality material at a better price. I have continued business with Pinnacle Packaging LLC since then and the process in terms of quality, price and logistics is smooth and nice."

Mike
"Pinnacle Packaging LLC is an extended partner to us. Their team holds incredible energy, solution oriented approach and nimble ways to deal with requirements. Our customer experience with Pinnacle Packaging LLC is 5/5!"

Anthony
"It is a very easy-to-use platform. Initially, we used to manage multiple vendors for multiple products, but now all sourcing is being done via Pinnacle Packaging LLC."