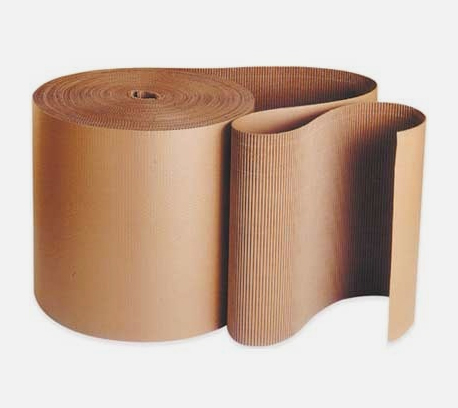 Transit, Fulfilment and Retail Packaging for Any Application
Regardless of your industry, equipment, application or environment, you can source suitable Corrugated Rolls and Edge Boards. Packaging materials like corrugated rolls are a cost-effective transit packaging solution that is trusted by logistics and shipping companies across the world. Corrugated board is one of the few packaging materials that can be cut and folded to various shapes and sizes and offers many benefits to consumers.
Pinnacle Packaging Industries, LLC put a strong focus on R&D and strive to optimize the strength to weight ratio. Moreover, all of our products adhere to the highest quality standards and are available in a wide range of sizes or can be customized according to the specific needs. Our range of corrugated rolls, edge boards are available in many different styles and combinations, from standard sizes to customized solutions.
Corrugated Rolls and Edge Boards - Different Solutions for Different Needs
Not sure which corrugated material is right for your application? Get the advice from our experts!
As a leading supplier of packaging and strapping solutions, Pinnacle Packaging Industries, LLC help your business in creating successful corrugated packaging products. If you are considering to undertake a cost reduction project, need to reduce transit damage or simply require efficient, high performance and easy to use packaging solution or if you need to boost sales and enhance your brand reputation, our products ensure to help you achieve that as well.
Benefits of corrugated packaging materials:
Extremely lightweight
Versatile, used in many industries
Completely recyclable
Low purchase costs vs. alternative transport packaging products
Ask For Quote
Get a free quote now!
Contact Us at :
Just fill out the below basic details and for sure we'll get back to you!
Our Range of Corrugated Materials for Packaging
From wrapping large products to being used for lightweight pads and dividers, corrugated rolls are an extremely versatile packaging solution. They're also capable of being cut easily to any size, making them a highly flexible choice.
Corrugated Paper Rolls:
It is flexible and lightweight for interleaving and separating products. Generally used in packaging of diversified industrial products. Available in 2 ply. Weight: 10 kg to 30 kg.
Edge Boards:
It's a small length of Corner Board which can be applied under steel or plastic strap so that the strap does not cut into the product or the product when it is tensioned. Thickness: 3mm, 3.5mm, 4mm, and 5mm.

Service and Flexibility

Free Shipping

30 Days Returns

24/7 Support
Get a Free Quote
Just fill out the below basic details and for sure we'll get back to you!
Here's what our client says

Jack
"I researched on the web and found Pinnacle Packaging LLC. They carried out many developments for my requirement and soon were able to match it. I decided to go ahead and placed my first order, wherein I procured good quality material at a better price. I have continued business with Pinnacle Packaging LLC since then and the process in terms of quality, price and logistics is smooth and nice."

Mike
"Pinnacle Packaging LLC is an extended partner to us. Their team holds incredible energy, solution oriented approach and nimble ways to deal with requirements. Our customer experience with Pinnacle Packaging LLC is 5/5!"

Anthony
"It is a very easy-to-use platform. Initially, we used to manage multiple vendors for multiple products, but now all sourcing is being done via Pinnacle Packaging LLC."